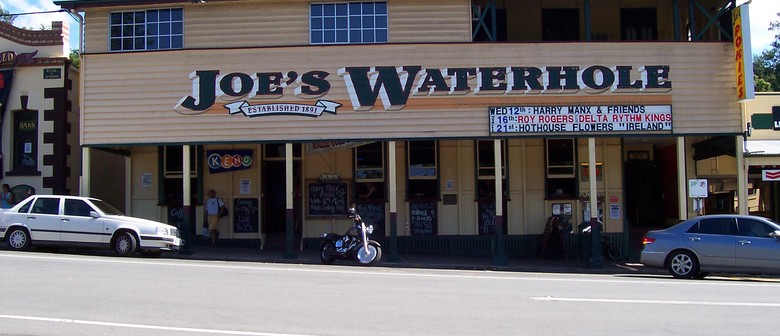 Website
Amenities
Carpark
Wheelchair Access
Toilets
Food Available
Joe's Waterhole is a historic hotel in the beautiful Sunshine Coast town of Eumundi and is home to one of the best-dedicated live music venues in Queensland.
Hosting the best Local, National and International acts is what Joe's is about. Due to poorly presented acts that play second fiddle to poker machines and television screens in other 'venues', we have recognised a need for an intimate adult music venue on the Sunshine Coast that is dedicated to 'the music'.
An in-house state of the art sound and lighting system and a dedicated and professional team will ensure that whatever genre of music is presented, it will be among the best there is. The venue can seat up to three hundred guests without overcrowding so every guest can see and hear the act in comfort.
Past events at Joe's Waterhole Hotel