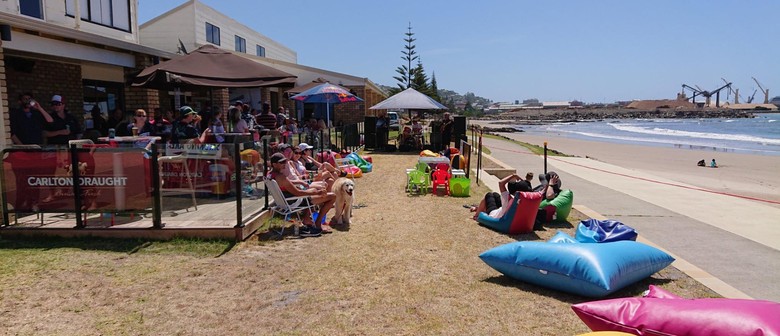 Phone
Website
Amenities
Carpark
Wheelchair Access
Toilets
Food Available
The name of the food & beverage facility is Yachties Sports Bar Café Yachties Sports Bar Café incorporates big screens with comfortable seating for viewing a wide selection of sporting events. The room is decorated in sporting theme with beach appeal for the general public and existing BYC members and for The Outriggers & Paddle Boarders Clubs use.
A modern outside deck has been built with great views over the beach. This area will offer a fantastic outdoor summer experience for diners to enjoy meals and viewing of sporting activities with great sea views.
Yachties opens for Breakfast, Lunch & Dinner on weekends and Thursday, Friday & Saturday nights for dinner. Food will be supplied within the operation with local produce used in a café style menu. The Main Menu would include Fresh Tasmanian produce including Seafood, Salads, Slider Burgers, Pizza, Vegetarian Wraps, Tacos, Nachos, Steak Sandwiches, Sweet's & Coffee.
Yachties will also be catering for private functions where further substantial menus are offered. Yachties features live entertainment with great bands performing Friday nights & Sunday afternoons from 1:30pm. Enjoy this great venue and relax in comfort overlooking South Burnie Beach.
Past events at Yachties Sports Bar Cafe