Painting Underwater Rocks In Oils With Robyn Collier
4 - 14 Hunter Street, Parramatta, New South Wales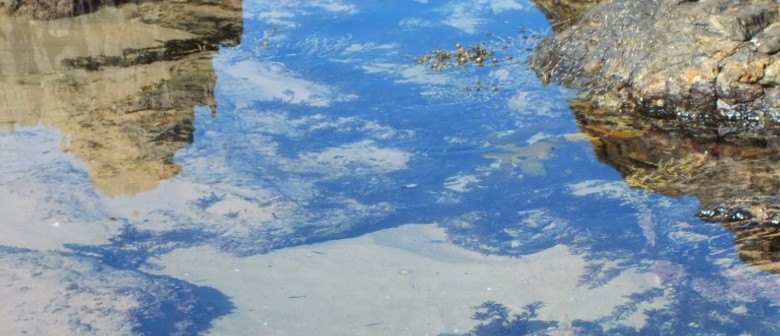 Restrictions
Listed by
This is a full day oil painting workshop during which Robyn will demonstrate in steps how to execute a painting focusing on painting underwater rocks. The approach used by Robyn is an "Alla Prima" or wet-on-wet.
At around 12:30 we will stop for a 30 minute break during which you can have lunch. Please note that lunch is not provided although there will be some light food.
Please note that this is an oil painting workshop however no turps are allowed. Only Gamsol or any other similar odourless free mineral spirits are allowed. By the end of the day you will have your own finished painting to take home with you.
Your teacher is COVID-19 aware
This means that this teacher won't run a class if they've had flu symptoms in the last 14 days, and will adhere to relevant state restrictions (e.g. on the maximum number of students per class)
Due to distancing restrictions, the maximum number of students is 7
From time to time requests are done by participants to paint in acrylics. Robyn's technique is wet-on-wet and hence due to acrylics fast drying time it is very difficult to achieve the effects that can be achieved by oils using acrylics. Robyn has indicated that will be OK as long as the retarder is used to keep the acrylic from drying quickly, and the person is experienced with blending. Acrylic painters should also realize that colours and outcomes will vary, and they will need to rely on their own experience to translate the demonstrated techniques to acrylic.
Level: Suitable for intermediates and advanced and beginners with some experience in oil painting
Supplied: Standing / seated easels
Material List
1 x 12"x16" - ( 31 x 41cm) canvas board. Use good quality canvas or give your board a single coat with a good primer. Cheap boards make the job of painting a lot harder as the paint does not flow on very well and you will find yourself filling in a lot of little holes.

BRUSHES – A good selection of reasonable quality long, FLAT SQUARE bristle brushes – say some small, medium and large – small round bristle in good condition. A stiff synthetic round 1, (Art Basics are good). Please do not bring worn-out brushes or ones gunked up at the ferrule! Make sure they have been cleaned well.
COLOURS - Artist quality where possible. I don't mind which brand you use. Personally, I use Art Spectrum.

REDS Pilbara Red. (A/S
BLUES Blue Black (W/N) – Cobalt Blue
YELLOWS Yellow Ochre - Australian Red Gold.
BROWNS Burnt Sienna
WHITE Titanium White. (Make sure it is not old and stiff.)
GREEN Viridian or Pthalo green.

OTHER ITEMS
Standing or table Easel.
Baby Oil for washing brushes ONLY– in a sealed jar.
Please do not bring mineral turps or any other product.
GAMSOL solvent for medium (thinning paint) (This is the most environmentally safe solvent to use as a painting medium). You will only need a small amount depending on your canvas. Or you may bring gamblin solvent free gel.

A Good-sized palette. You will need plenty of room for mixing colours. Perspex is good.
- Double Dipper or Single Dipper for medium.
- Palette knife for mixing colours. (triangle shaped flexible one – medium sized)
- Your normal painting kit including plenty of soft rags and paper towel.
- Kneadable Putty rubber – thin willow charcoal if you would like to try my method of drawing in.
- Baby wipes are useful.
Artist will provide subject photos and handouts.
Post a comment
Did you go to this event? Tell the community what you thought about it by posting your comments here!