2021 Czech and Slovak Film Festival Sydney
251-263 King Street, Newtown, New South Wales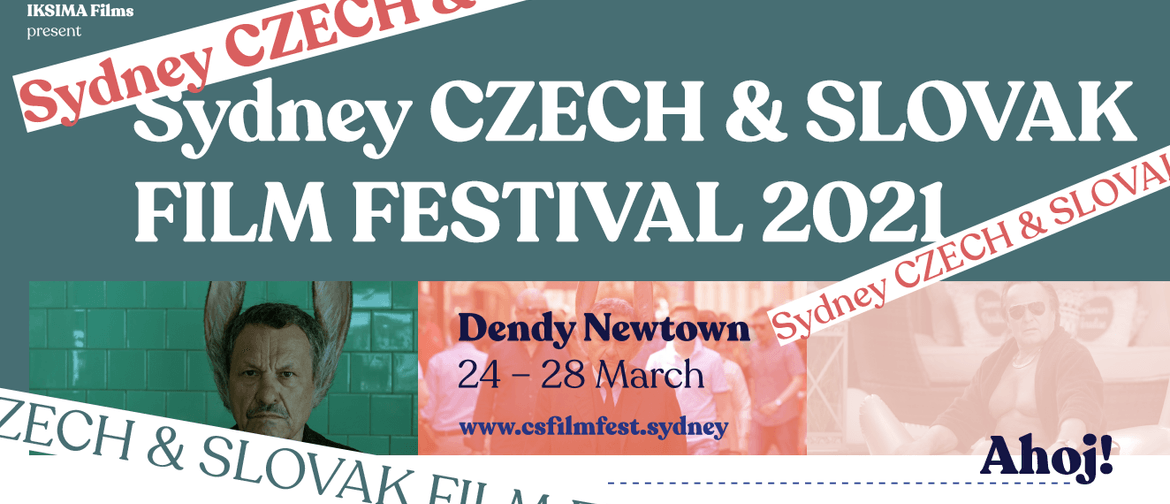 Restrictions
Listed by
After a truly challenging 2020, we are excited to be able to invite you back to the cinema and present our new showcase of enthralling Czech & Slovak films. In spite of the existing challenges in the filmmaking industry, we've managed to bring you an array of new releases - from drama, adventure, political thriller to comedy and fairy tale fantasy as well as some cute short animations, many of them award-winning.
To lighten the mood, this year's opening feature is the Australian premiere of the newly released award-winning The Man with Hare Ears. This delightful Slovak comedy-drama is the 10th film by one of the most prominent contemporary Slovak filmmakers, Martin Šulík A couple of other highlights from the program include Charlatan by renowned Polish director Agnieszka Holland which is a fascinating personal tale of the Czech healer Jan Mikolášek as well as Bohdan Sláma's black and white epic drama Shadow Country about the coexistence of Czechs and Germans in a Czech-Austrian border village during a particularly historically trying period of the 20th century.
The delightful comedy The Man with Hare Ears is a story of a self-centred writer Josef who thinks that nothing can surprise him anymore. One evening, though, he finds himself caught up in a series of events that turn his world upside-down. He acquires an unexpected ability – extraordinary hearing as a result of a new pair of rabbit ears.
The historical drama Charlatan by the renowned Polish director Agnieszka Holland is inspired by the true story of Czech healer Jan Mikolášek who dedicated his life to treating the sick with his uncanny knack for "urinary diagnosis" and using medicinal plants. Like the century he lived in, his fascinating personal tale is full of twists and is a reflection on the price a person pays for single-mindedly following their calling.
A box office hit Scumbag is a political thriller inspired by real-life events in a picturesque European country where anything goes. Fortunes can be made from government contracts and blackmail is just another type of business. If you have power, you can do anything. In this country, some will do well. Very well. And sticking your nose into other people's business can be fatal. Life is sometimes cheap and death is just another commodity.
Bohdan Sláma's striking black and white epic Shadow Country is a unique account of life in the Czech-Austrian border village of Schwarzwald from the 1930s through WWII to the 1950s, a time which saw a small community of decent people sacrificed to political ideology. The Austrian and Czech villagers must choose their allegiances, some which will have dire consequences.
Droneman is a 2020 psychological thriller directed by Petr Zelenka. Chemist and drone navigator Pavel has a strong sense of justice and wants to fix the wrongs in the world while his businessman friend and part time rapper Plech dreams of big money and a comfortable life. Pavel enjoys working with the drones, but he realises that there is a lot of tension among people, but no one has taken any action or even seen the bigger picture. So, Pavel sets out to "do the right thing."
Shortly after World War I and the creation of the First Czechoslovak Republic in 1918, two war veterans face off against each other in a small village bordering Poland in the north of Slovakia in a western style confrontation set. The horse smuggler has the backing of the whole, albeit poor village, while the custom officer has the law on his side.
Natalia is 30 years old, has a best friend called Simona who is freshly divorced and likes her live as it is. Simona tries to move on with her life while Natalia finds love in a relationship with a widower, his little daughter and grandmother Eva who has a heart bigger than the sea. Three women, three faces of love, three stories of joy, pain, happiness and sorrow. A charming and touching film that once again shows that love comes in as many formats as there are people in the world.
Post a comment
Did you go to this event? Tell the community what you thought about it by posting your comments here!