The Global Impact Investor Summit
Online, Virtual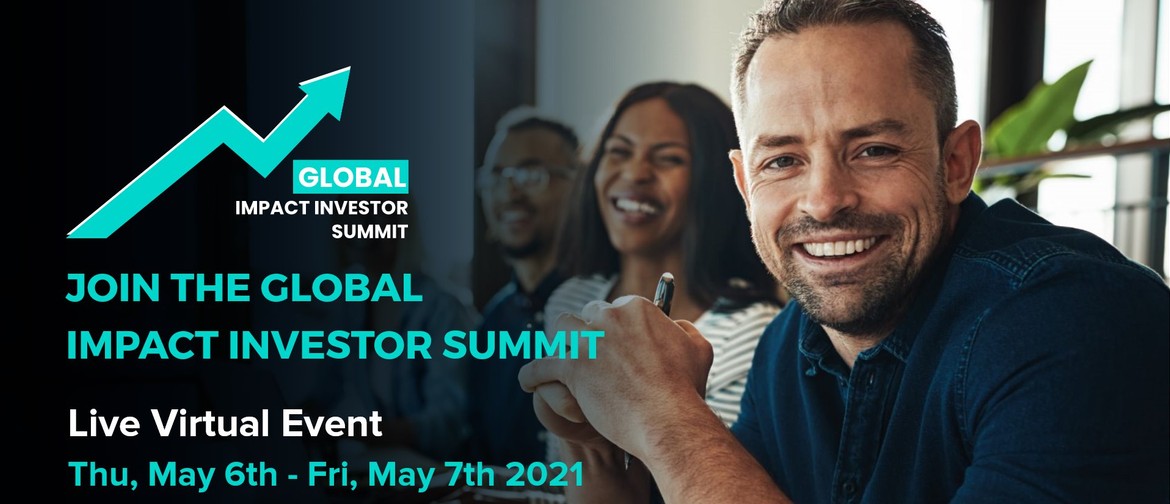 Tour
Restrictions
Website
Listed by
Welcome to The Global Impact Investor Summit 2021
Join 20,000 retail investors online, with world-class speakers covering today's hot topics: Currencies, Stocks & shares, Cryptocurrencies & commodities, Property Markets.
What is the Global Impact Investor Summit 2021 and how you can use this to future proof and maximize your returns in the digital decade?
The Impact Investor Summit is part of the 4-week Global Impact Investor Festival which will be hosted in 40+ cities with 20,000+ entrepreneurs joining us for the challenge and with 2000+ entrepreneurs joining us for the 2 days exclusive summit.
The festival will begin with the 5 Day Impact Investor Challenge from 29th Mar - 2nd Apr 2021. Followed by the 4-week Investor Microschool from 12th April to 7th May, and ending with the 2 days Impact Investor Summit from 6th-7th May 2021.
Day 1
- Top 10 trends
Learn the top 10 trends that will impact your business the most in 2020, and how to profit from them. From Crowdfunding and cryptocurrency to augmented reality and artificial intelligence, discover the biggest waves and how to surf them.
- Automated marketing
Learn the latest tools on social media, mobile marketing, and video marketing to build an evergreen, predictable pipeline of new prospects and customers, so you no longer have to chase for business, and you can reclaim your time.
- Work from anywhere
Learn how the smartest entrepreneurs are designing businesses that allow them to work from anywhere and learn from everywhere, with the right systems, partnerships, and teams to grow a global business, and giving you the freedom to travel.
- Your personalized path
Learn how to align your business to your own personal passions, purpose, and strengths, using the tools that over a million entrepreneurs around the world are using to follow their personal path and stay in their flow.
Day 2
- Discover the Partner Pathway
In today's marketplace, it can be really challenging to build a business in a scalable and sustainable way. It can be extremely difficult to find a unique point of difference that allows you to really stand out from the crowd. Discover how by building Trust and Flow, you can double your turnover during the next 12 months.
- Impact Investing
Learn how to join the trend of impact investors who are sharing their knowledge and connections to invest for both purpose and profit, and find out the simple steps to access capital in the simplest, smartest ways that work today.
- Creating a Global Business
Roger will share with you the tools and techniques he has used to create a global multi-million dollar business with over 1,200,000 members
Join us now to build an Investor 5.0 Portfolio Plan for the Digital Decade!
Post a comment
Did you go to this event? Tell the community what you thought about it by posting your comments here!