Mandurah Performing Arts Centre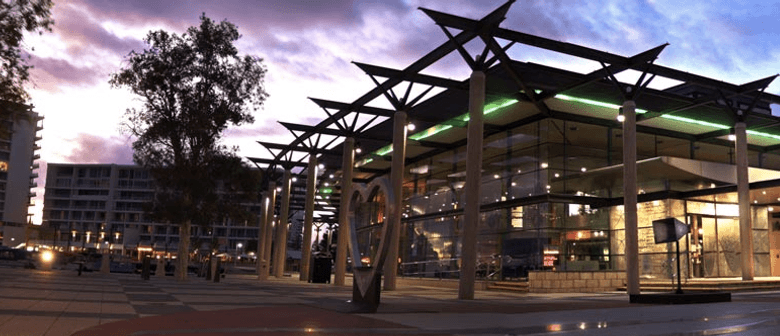 Website
The history of the Mandurah Performing Arts Centre goes back to the mid 1980s when members of the community started to develop the concept for a cultural centre in Mandurah to serve the needs of the rapidly growing Peel Region. In 1994 the WA State Government made a commitment to funding and constructing a cultural centre in Mandurah.
The Mandurah Performing Arts Centre was officially opened in June 1997 funded by the WA State Government and the City of Mandurah. Designed by architects Hames Sharley and constructed by Cooper & Oxley Builders, the $16m project won the Civic Design Award in 1997. The Centre featured in the International Architecture Year Book No 5 which showcases the best public buildings in the world.
The Centre's facilities have been designed around glassed foyer areas which offer sweeping views over the city centre and Mandjar Bay. Comprising the Boardwalk Theatre, the Fishtrap Theatre and the Alcoa Mandurah Art Gallery, the Centre is an icon for the performing and visual arts in the Peel Region.
Other facilities within the Centre include a Dance Studio with a sprung tarquette floor, executive and standard meeting rooms, artists dressing rooms and retreat areas.
Past events at Mandurah Performing Arts Centre