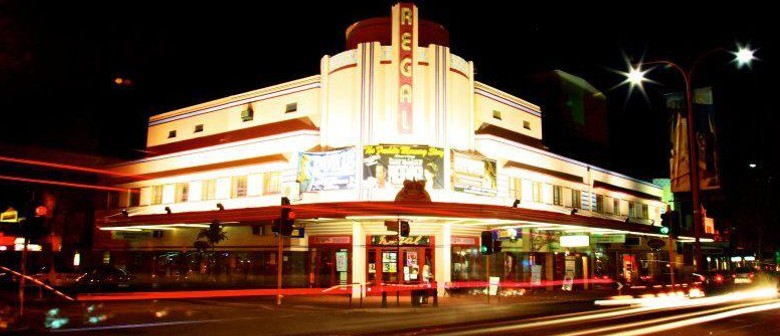 Phone
Fax
Website
Amenities
Box Office
Wheelchair Access
Toilets
Ticket Information
1300795012
Additional fees may apply
Welcome to the Regal Theatre!
We are a charming independent corner theatre hosting a diverse range of live entertainment.
For the past 80 years our intimate venue has been a centre point in popular entertainment bringing to you all manner of performances. From Noel Coward and Andrew Lloyd Weber Productions to John Cleese or Paul Kelly we love a little bit of everything.
Our theatre for the people is owned by the Regal Theatre Foundation on behalf of the people of Western Australia – we are yours!
Join us in the heart of Subiaco and enjoy a memorable night of live entertainment!