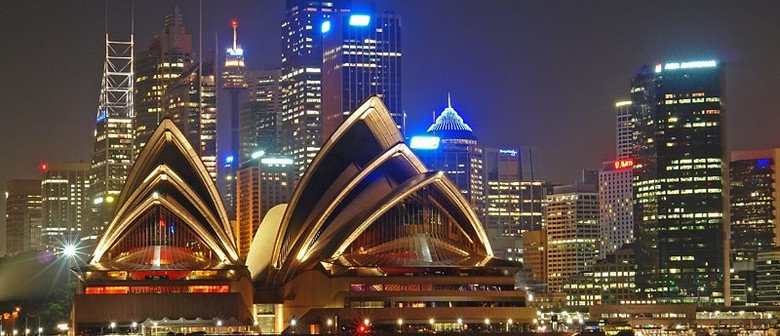 Phone
Website
Amenities
Box Office
Wheelchair Access
Toilets
Food Available
Guided Tours Available
Gift Shop
The Sydney Opera House is a multi-venue performing arts centre in the Australian city of Sydney. It was conceived and largely built by Danish architect Jørn Utzon, finally opening in 1973 after a long gestation starting with his competition-winning design in 1957.
The Sydney Opera House was made a UNESCO World Heritage Site on 28 June 2007. It is one of the 20th century's most distinctive buildings and one of the most famous performing arts centres in the world.
The Sydney Opera House is situated on Bennelong Point in Sydney Harbour, close to the Sydney Harbour Bridge. It sits at the northeastern tip of the Sydney central business district (the CBD), surrounded on three sides by the harbour (Sydney Cove and Farm Cove) and neighboured by the Royal Botanic Gardens.
Contrary to its name, the building houses multiple performance venues. As one of the busiest performing arts centres in the world, hosting over 1,500 performances each year attended by some 1.2 million people, the Sydney Opera House provides a venue for many performing arts companies including the four key resident companies Opera Australia, The Australian Ballet, the Sydney Theatre Company and the Sydney Symphony Orchestra, and presents a wide range of productions on its own account. It is also one of the most popular visitor attractions in Australia, with more than seven million people visiting the site each year, 300,000 of whom take a guided tour.
The Sydney Opera House is administered by the Sydney Opera House Trust, under the New South Wales Ministry of the Arts.
Are you responsible for Sydney Opera House?
You can claim this venue to manage this listing's details.
Past events at Sydney Opera House