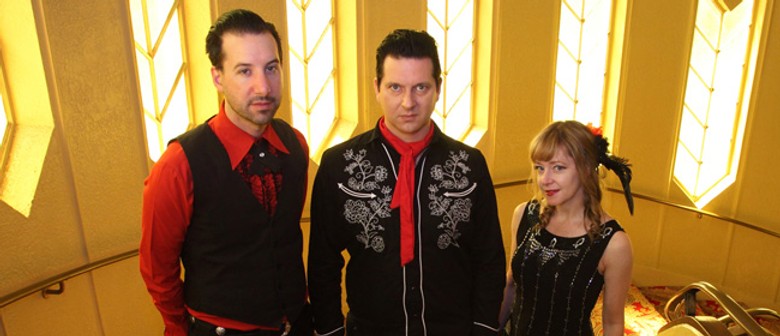 Feel Wild West sand in your boots and salt water in your veins!
Armed with cowboy ballads, sea shanties & deliciously dark folk tales, internationally acclaimed folk/roots act BRILLIG is beautifully melancholic, enchantingly moody, and strangely uplifting!
With days-gone-by poetic flair, BRILLIG feature male/female vocals & a host of folk instruments from the traditional (acoustic guitar, autoharp, banjo, ukulele, accordion, harmonica) to the not-so-traditional (Rickenbacker guitar & electric bass).
BRILLIG tour nationally & internationally, sharing their music with festival audiences from Prague to Leipzig, New Zealand to East Coast Australia, and have enjoyed rave reviews for their albums and airplay on radio stations around the globe.
Playing as a duo, trio or with a guest drummer, BRILLIG are able to suit any stage, intimate or immense, and suit audiences who have a penchant for something a little left of centre. While the band is certainly unusual amongst the folk/roots scene, it is still most accessible.
In 2013 BRILLIG release their highly anticipated new album, "I Ain't Ever Gonna See The Sea", recorded at renowned SA studio Mixmasters with famed producer Mick Wordley (Archie Roach, Jeff Lang, Jordie Lane, Eric Bogle). The 13-track album of cowboy ballads and sea shanties will be officially launched at Brillig's shows in the Adelaide Fringe Festival: "High Noon & High Tide", in March 2013.