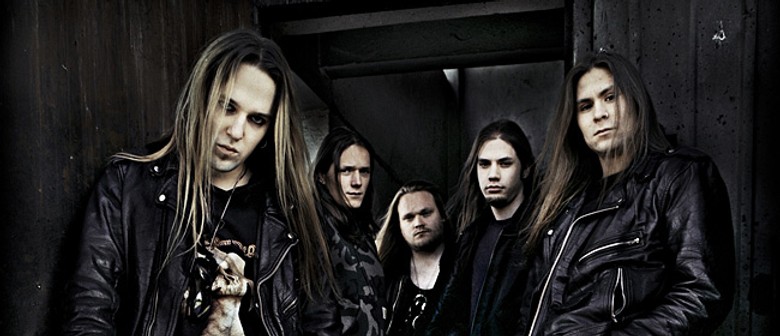 Website
Children of Bodom is a heavy metal band from Espoo, Finland. There is some contention regarding the band's genre classification, but in general the band's musical style can be described as a cross between melodic death metal and power metal (with some concluding this tag only includes their earlier works).
Their name was derived from the Lake Bodom murders.
The lyrics of Children of Bodom's songs are written in English and are most often concerned with the subjects of death/the grim reaper, personal struggles, war and the Lake Bodom murders.
Recent albums have seen a shift to more antagonistic lyrics (songs such as "You're Better Off Dead" and "In Your Face") and a more straight-forward heavy metal style.