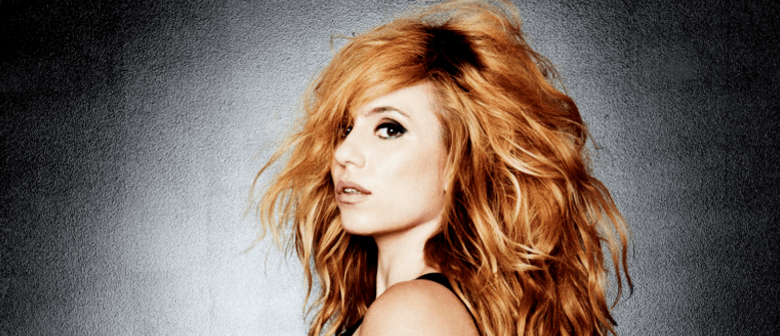 Chameleon-like, Browne slips between personas, from femmebot killer to super vixen. She is the street fashionista who loves Moschino, acrylic nails, and every shade of pink. She is also the boss bitch who will grind you beneath her stiletto heel. Clairy grew up in Melbourne, Australia to eccentric South African parents. On beach holidays the family would all pile into a VW Kombi van and sing along to her musician father's Beach Boys records. Her solo album "Pool" celebrates the divine and whip-smart Clairy Browne's love of R&B and pop music of all styles and eras. From its robust takedowns, to its big soulful ballads, to its pop rhythms thick with dope beats and sticky melodies to burn, it is set to be the perfect summer record.
Browne's previous incarnation to this solo effort was as the front woman of Clairy Browne and the Bangin' Rackettes, a high-drama girl-group soul extravaganza. The band's head-turning debut album, "Baby Caught The Bus", exuded Lynch-ian undercurrents, a Fellini vibe, and John Waters sass over a psychedelic mise-en-scène. Melbourne was too small to contain them and use of the band's hit single "Love Letter" in a Heineken commercial and a large retailer spot that ran during the Oscars helped spread and cement Browne's international reputation.
For her debut solo album, "Pool", Browne collaborated with some of the shiniest producers and songwriters in Los Angeles to flesh out the tracks. Her partner in crime was executive producer and songwriter Amanda Warner, aka MNDR, who has worked with Mark Ronson, DJ Mustard, Rita Ora, Spank Rock and Charli XCX. MNDR plugged Browne into a hotbed of LA talent, including Peter Wade (J-Lo, Kid Ink), Rob Kleiner (Sia, The Weeknd), Jimmy Harry (Madonna, Pink), and Jesse Shatkin, aka Belief (Sia, Kylie Minogue, Lily Allen).
"Pool" simmers with unabashed feminist anthems, harking back to Browne's time spent blogging about gender politics. "Killem With It" throws serious shade at f*ckboys and catcallers. And liquid-smooth "F.U.B." shows no mercy to a douche bag caught cheating on his girlfriend and being blown up on social media. Undoubtedly, "Pool" is Clairy Browne at her most carnal and emotive. "It's about being empowered, exhilarated and feeling free, but at the same time grieving and letting go." - Official Facebook Page