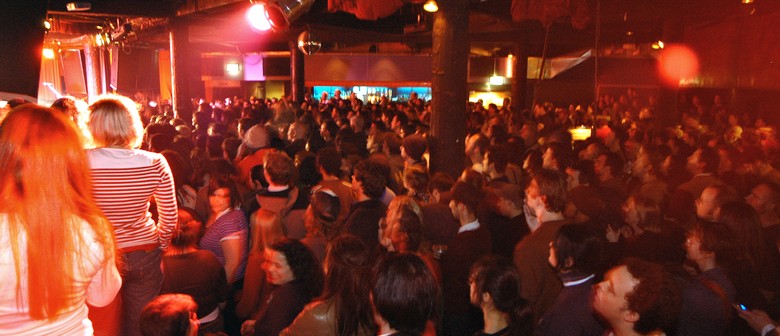 Website
Amenities
Toilets
Food Available
Carpark
Box Office
Ticket Information
General Admission:

$0.00

9427 9198
Additional fees may apply
The Corner Hotel in Richmond, Victoria is one of Melbourne's most popular and respected medium-sized rock venues. In 2005 it celebrated its 10th anniversary with the current owners (who also own the Northcote Social Club), however it has been a pub since the 19th century and a live music venue since the 1940s.
During 1988 Mick Jagger toured Australia, supporting his solo album Primitive Cool. He played five stadium shows at the (now) Rod Laver Arena, but also wanted to perform an unannounced gig at a grungy pub. News of the "secret" gig was hinted at in the street press magazine Inpress and over 3000 people turned up to a venue only licensed to hold 700. The police attended and women fainted, but the show went ahead. The gig is now part of local legend. Every Bottle shop in the area sold out of cans of beer at the end of the night, the street was covered in green and gold cans of VB. which had to be cleaned up by the Corners staff with help from Ian "Molly" Meldrum. Mick Jaggers original song list from the night was given to The Corners Publicist & Media guy Alan Evers-Buckland by Jagger which was featured in The Ages Newspapers history of the Corner Hotel. Blues legend Charlie Musselwhite was headline act for the night, he ended up as Micks support act.
Pink Floyd guitarist David Gilmour also played an unannounced show at the venue in 1988, with all-star band The Fishermen. 45 loyal Corner regulars turned up on the night and paid $6.00 only knowing that that Fisherman had to be good as they were playing the Corner, did they get a pleasant surprise.
Local band TISM have played there frequently, including during their "motormower phase", where they would run lawnmowers on the stage. After one gig in 1988, one of the mowers was stolen from their bandroom.
The late Elliott Smith played two shows during his only tour of Australia with Quasi at the Corner Hotel in 1999. Joe Strummer of The Clash played one of his last tours there before passing away in 2000.
Crowded House played one of their last gigs there, before their famous farewell show at the Opera House. They also played a Sunday night show for a small fee ($2,500.00AU)there last Aussie Show before they went Top Ten in the USA.
The well-known guitar riff from The White Stripes' song "Seven Nation Army" was composed during a soundcheck at the venue, according to the liner notes from the band's Under Blackpool Lights DVD.
Experimental jazz band The Necks have played the most Corner Hotel gigs with the current owners, having played there every year from 1997 to 2005.
U2 filmed the video for "Window in the Skies" at The Corner on 20 November 2006.
Past events at The Corner Hotel