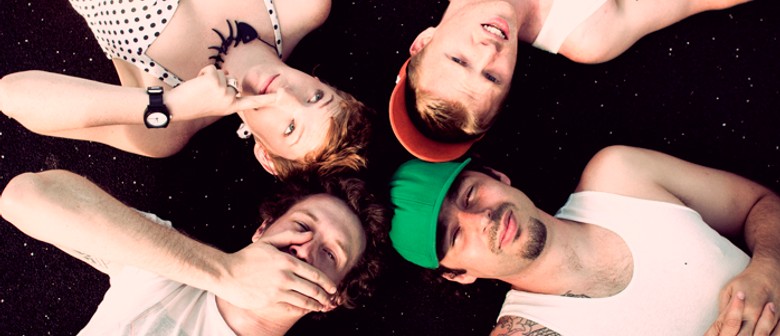 Since their formation in 2009 Daily Meds have quickly built a reputation as Sydney's premier underground-party crew, combining soulful hooks, poignant rhymes and diverse next level beats to create a sound that is both audacious and captivating.
MCs Mikoen and P Smurf's passionate raps are backed up by singer Billie Rose's sassy vocals and Roleo's guitar and synth heavy production.
Their high-energy, raw and inspired performances have earned support slots for DJ Premier, The Beatnuts, Masta Ace & Edo G, DJ Total Eclipse (X Ecutioners), Evidence (Dialated Peoples), The Magnificents ( Rahzel, Mc Supernatural & DJ JS-1), R.A Tha Rugged Man, Murs, Koolism, Urthboy, Mantra, Thundamentals, Spit Syndicate, Horrorshow, Dialectrix, and many more, whilst rocking large headline shows of their own - packing out some of Sydney's top venues.
The release of their debut EP 'Daily Meds' in April 2010 was the first official Big Village release, and the Meds are currently working on a full-length album due out Nov 2011.