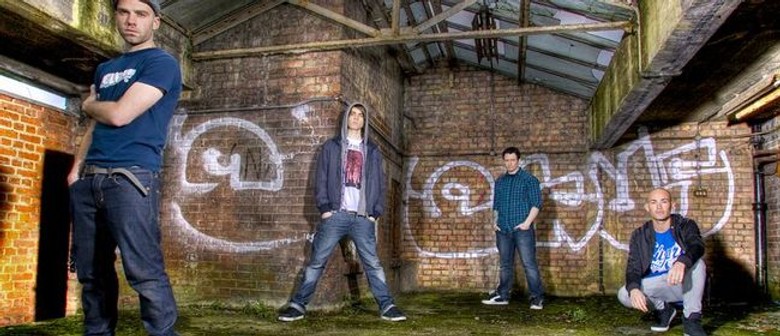 Based in London, I Am Giant is a new band featuring two New Zealanders - Shelton Woolright from Blindspott (drums) and Paul Matthews from Stylus and Tadpole (bass); and two Londoners Max O'Donnell (guitar) and Ed Martin (vocals).
In the short time they have been together, I Am Giant has made significant waves in New Zealand, UK and Asia.
The very first song they wrote 'City Limits' has been on an high rotate on the RockFM for over 2 months – peaking at No 3 in the Rock Airplay charts and No 1 in the Rock Top 30. The video has enjoyed airplay on C4 and Juice TV, and last week was added to Channel V and MTV in Asia.
In the UK they have been featured in countless Surf DVD's including the new Quicksilver Kelly Slater documentary 'Cloud 9' and a brand new offering from Brazilian based surfing company Mormaii, plus Europes top extreme sports magazine White Lines.
The band have blazed a trail across Europe appearing at countless surf/skate festivals and events including Brixton's Skate and BMX Jam, Quicksilver's 'Chromataphobia' and the Quicksilver Pro Tour in Biarritz, France.
Back in New Zealand, I Am Giant won the Rock/My Space competition to open the Rock Stage at Jim Beam Homegrown on February 20th.