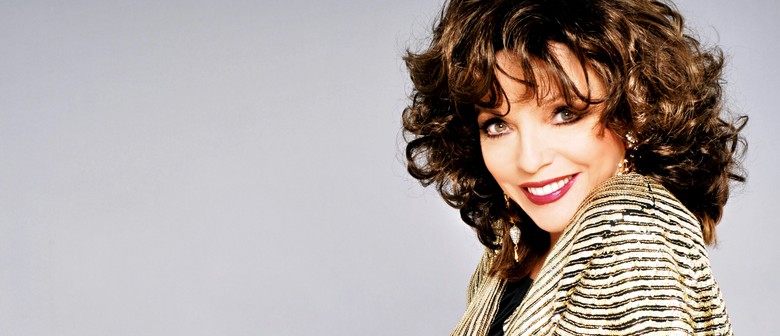 Joan Henrietta Collins, OBE (born 23 May 1933), is a British actress, author, and columnist. Born in Paddington and raised in Maida Vale, Collins grew up during the Second World War. At the age of nine, she made her stage debut in A Doll's House and after attending school, she was classically trained as an actress at the Royal Academy of Dramatic Art (RADA) in London. After eighteen months at the drama school, she was signed to an exclusive contract by the Rank Organisation and appeared in a number of British films.
At the age of 22, Collins headed to Hollywood and landed sultry roles in several popular films, including The Girl in the Red Velvet Swing (1955) and Rally 'Round the Flag, Boys! (1958). While she continued to make films in the United States and the United Kingdom throughout the 1960s, her career languished in the 1970s, when she was reduced to roles in horror flicks. Near the end of the decade, however, she starred in two films based on bestselling novels by her younger sister Jackie Collins: The Stud (1978) and its sequel The Bitch (1979). Returning to her theatrical roots, she played the title role in the 1980 British revival of The Last of Mrs. Cheyney and later had a lead role in the 1990 revival of Noël Coward's Private Lives.
In 1981, Collins landed Alexis Carrington (later Colby), the role for which she is perhaps best known, in the long running 1980s prime time television soap opera Dynasty. By the time the soap opera had been cancelled, Collins followed in her sister's footsteps and published her first novel Prime Time (1988) which became a bestseller despite critical pans. Although retrieving publication issues with Random House in 1996, she has since published many books: both fictional, non-fictional and autobiographical.
Flamboyant in her personal life and equally flamboyant in roles she pursues, Collins continues to act in theatre, film and television in a career that has spanned 60 years. She has had varying guest arcs on a variety of television shows in both the United States and the United Kingdom.