Machine Gun Kelly – The 27 Tour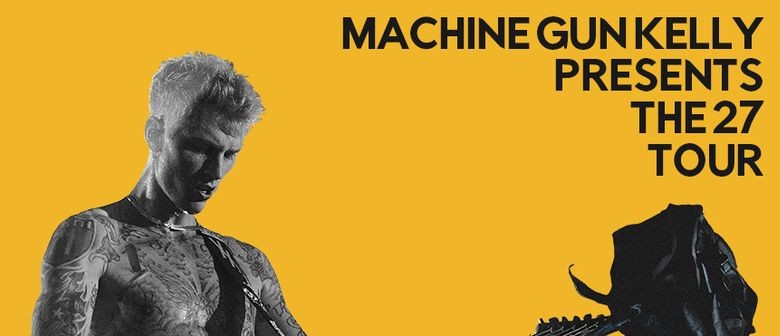 American rapper Machine Gun Kelly is bringing his 'The 27 Tour' to Australia this May, marking his first visit since 2013. He will be firing off hits from his latest album 'Bloom' in Sydney, Brisbane, Melbourne and Perth.
Coming out as his third studio album, 'Bloom' notched the eighth spot on US Billboard 200 upon its release last year. It features tracks like 'At My Best (feat. Hailee Stanfield)', 'Go For Broke (feat. James Arthur)', 'Let You Go' and his chart-topping duet with pop sweetheart Camila Cabello, 'Bad Things'. The song, which preceded the album release, peaked at number four on Billboard's Hot 100. Armed with all these tracks plus his rapid and fierce rap delivery, stage energy and angst, MGK will surely demonstrate why he is a force in the music scene on his upcoming Aussie tour.
Proving that big things start from small beginnings, Machine Gun Kelly started out as a club performer. Now, he hops across nations and steps on bigger stages, with fans and critics singing him praises. Apart from being a rapper, he is also an actor, appearing in films and television shows like 'Nerve', 'Beyond The Lights' and 'Catfish' to name a few.
Book your tickets and watch Machine Gun Kelly do "bad things" on stage this May!