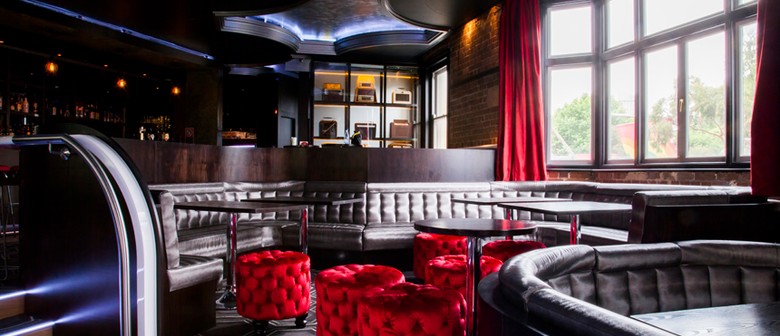 Website
Hours Open
Thursday:

8pm–2am

Friday:

8pm–2am

Saturday:

8pm–2am

Closed on Public Holidays
Ginger's Level 1, The Oxford Hotel, 134 Oxford Street, Darlinghurst.
Situated on the first floor, Ginger's is a glamorous New York style cocktail bar, live trendy /cabaret venue, with luxurious finishes, intimate booths and mezzanine level seating, state of the art sound and lighting system, Ginger's offers an alluring, contemporary and decadent entertainment experience.
Ginger's is perfect for record launches, professional presentations, lively private gatherings and also as a live performance space. (Cap 180). The Ginger's can be used in conjunction with The Polo Lounge to double the capacity to 400.
Book a booth or two, Ginger's is available for smaller non exclusive celebrations from Thursday to Saturday, and is also available for exclusive hire from Sunday to Wednesday.
In case you hadn't heard ....Ginger's is the newly, completely revamped bar, upstairs at The Oxford Hotel. We've added loads of glamour and a state of the art sound system.
Ginger's is a catch – up bar, a place to meet friends, listen to live music, enjoy great cocktails.
We are planning many surprises, but the biggest surprise is that Ginger's will always be open and there will be no door charge from Thursday – Saturday.
The best thing of all drinks costs the same as the street level bar.
So come for a drink before dinner, come after dinner, come for a nightcap or come all night, just come! and say hello to Ginger's.