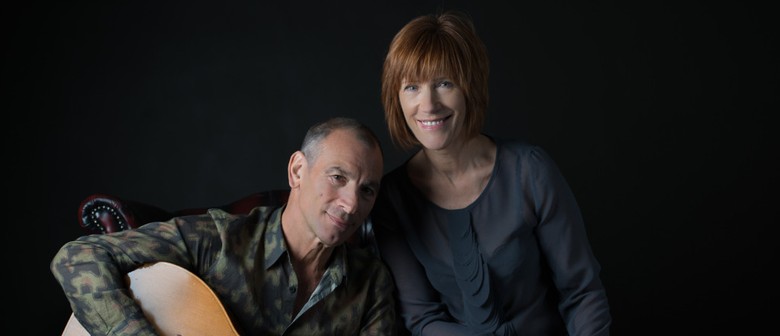 Carmelo abilities as a guitarist, composer and producer have taken him on a rich and interesting musical path over his career. Born in England of Italian parents, Carmelo was mainly self-taught with some classical training. It was whilst sitting on a beach in Italy that he first heard Santana's "Samba Pa Ti". This was the defining moment when he fell in love with the guitar and decided a life in music was for him!
He was signed to Bill Wyman's Ripple Productions as a writer and artist collaborating with Bill on several projects including the group Sons Of Heroes with Terry Taylor and Geoff Grange.Their album "Sons Of Heroes" which was released in the US,UK and Japan featured self-penned songs but also songs written with the great lyricist Pete Sinfield.
He worked with Julian Lennon and they co-wrote "OK For You" on the multi-million selling album "Valotte".
Working with comedian, television personality Billy Connolly he created the "Watzin' Matilda" re-work used for the hugely successful 1995 "World Tour Of Australia" TV series. In 1998 Carmelo produced the track "Stealin" for the film "Still Crazy" starring Jimmy Nail. The British comedy about a fictional 1970s rock band named "Strange Fruit" starred Billy Connolly, Bill Nighy and Timothy Spall was nominated for two Golden Globes in 1999.
During a spell living in San Francisco, Carmelo produced and wrote tracks for the west coast soul outfit 'SFO' featuring vocalists Martin Scott and Rudi Wilburn from 'Pride and Joy'.
Carmelo has also worked with US singer Andy Williams, Paul Rodgers, (Free, Bad Company), Ray Cooper, (Elton John), Gus Dudgeon, Stuart Epps, Romy Haag and singer songwriter Ralph McTell.
Carmelo and Kiki's paths first crossed when he produced a collection of bonus tracks for "The Very Best of Kiki Dee" album, and, under the guidance of their manager Steve Brown they took on a new musical direction together, playing acoustic concerts, starting with an appearance at The Royal Albert Hall for World AIDS Day in 1994. It was quite a departure for Carmelo at this point as he was essentially an electric player but this marked the beginning of their now 25 year collaboration where acoustic guitar is at the foundation of their sound.
The chance to play electric again comes through Spike Edney who as keyboard player in Queen puts an all star outfit together called The SAS Band. 2019 is their 25th anniversary and over the years the artists Carmelo and Kiki have performed alongside have included Roger Taylor,Jack Bruce,Fish,Paul Young,Tom Robinson,Graham Gouldman and Madeline Bell.
Carmelo is a committed supporter of The Born Free Foundation which came about through a project he created to commemorate the life of his old friend, the wildlife photographer, Julie Ward. In 1999 monies raised from an exhibition of her work at The Royal College Of Art led to the opening of The Julie Ward Rescue and Education Centre at Shamwari, South Africa where the first of many big cats, Aslan, Gilda and Rikki were rescued and rehomed. It was an amazing experience and as well as performing at the opening it culminated in a wonderful star studded concert at The Royal Albert Hall. - Kiki Dee and Carmelo Luggeri Official Website
Past events by Carmelo Luggeri