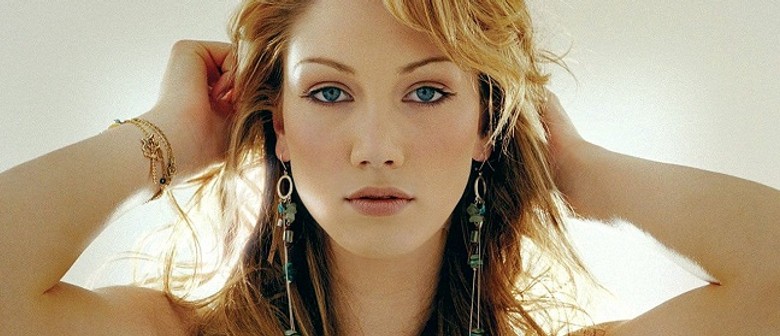 Websites
Delta Lea Goodrem (born 9 November 1984) is an Australian singer-songwriter and pianist. Born and raised in Sydney, Australia, she enrolled in dancing, acting, singing and piano classes at a young age. She began her career as a child actress, starring in various television shows and rose to prominence in 2002 in the Australian soap opera Neighbours as Nina Tucker.
Venturing into the music industry, Goodrem recorded an album entitled Delta through an independent label, which was never released due to legal reasons. Subsequently signing to Sony at the age of 15, she released her multi-platinum album Innocent Eyes which topped the Australian albums chart and UK Albums Chart. It became one of the highest selling albums in Australian history, with 4.5 million copies sold worldwide and all five of its singles— "Born to Try", "Lost Without You", "Innocent Eyes", "Not Me, Not I", and "Predictable"—reaching number one in Australia and three of them reaching the top ten in the UK. This gave her the record for becoming the first ever artist to have five Number 1 singles from a debut album.
Each of her subsequent albums followed with similar commercial success. Her second studio album, Mistaken Identity, was created during her battle with cancer (and several of its themes reflect this) and became her second consequent Number 1 album. In 2007, she released Delta, her third Number 1 album. Goodrem has continued to have a string of top-ten hits, including "Out of the Blue", "Mistaken Identity", "Together We Are One", "In This Life", "Believe Again" and "Sitting on Top of the World". Goodrem has achieved eight Number 1 singles and three Number 1 albums in her home country. As of the late 2000s or early 2010s, she holds the Australian record for the highest-selling album of the last decade and the most Number 1 singles from a debut album. As of 2012, she is a coach on The Voice Australia.
Past events by Delta Goodrem