Vivid LIVE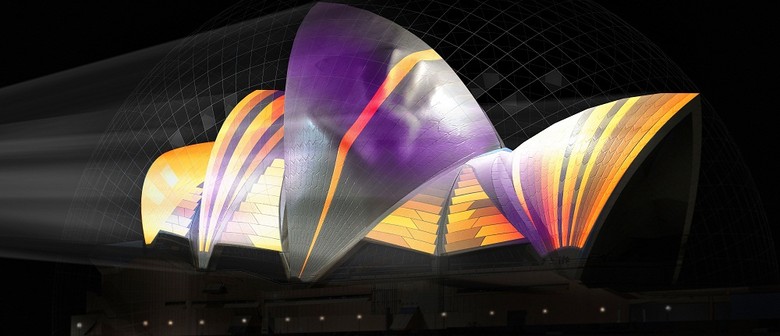 Vivid LIVE is an artist-driven festival, defined by special commissions, one-off events and Australian premieres. From May 25 to June 3 the venues, foyers, rehearsal rooms, and recording studios of the Sydney Opera House will encourage the legendary, the influential and the emerging from a range of genres to make the iconic venue their own; to create something as momentous and innovative as the Architecture itself. In addition, as part of the festival each year different artists are commissioned to create digital works which are projected onto the sails of the building.
Throughout the year, Sydney Opera House presents a contemporary music program featuring some of the most original and innovative artists from Australia and around the world. Since 2009, Vivid LIVE has grown to become the high note of this program.
Previous guest curators have included Brian Eno, Laurie Anderson and Lou Reed, and Stephen Pavlovic. High points have included performances by Eno, Battles, collaborative projects by Reed and Anderson and more recently the English rock band The Cure, performing their first three albums in full.
From 2012 onward the festival will be overseen by the Sydney Opera House's programming team, led by Head of Contemporary Music Fergus Linehan, as Festival Director.